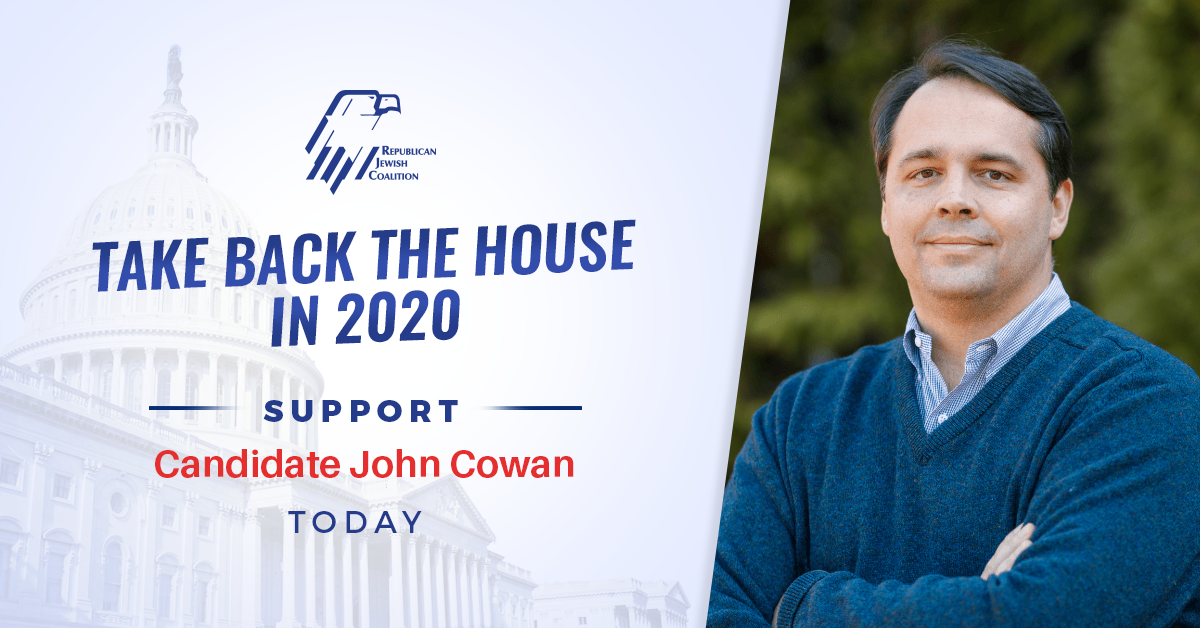 The Republican Jewish Coalition seldom gets involved in Republican primaries, but today we are making a rare exception to announce our strong support for Dr. Cowan. The importance of the outcome of this run-off is too great for us to stay on the sidelines.
Dr. Cowan's opponent, Marjorie Taylor Greene, would take our party in the wrong direction. Greene came to national attention for all the wrong reasons: repeatedly using offensive language in long online video diatribes, promoting bizarre political conspiracy theories, and refusing to admit a mistake after posing for photos smiling side by side with a long-time KKK leader. 
By contrast, Dr. Cowan, a respected neurosurgeon, has demonstrated the right principles: denouncing all types of bigotry and violent extremism, emphasizing his strong roots in his district, and speaking out strongly for mainstream conservative values, including support for President Trump and a strong pro-Israel stance. 
Donated before using a Revv account?
Login