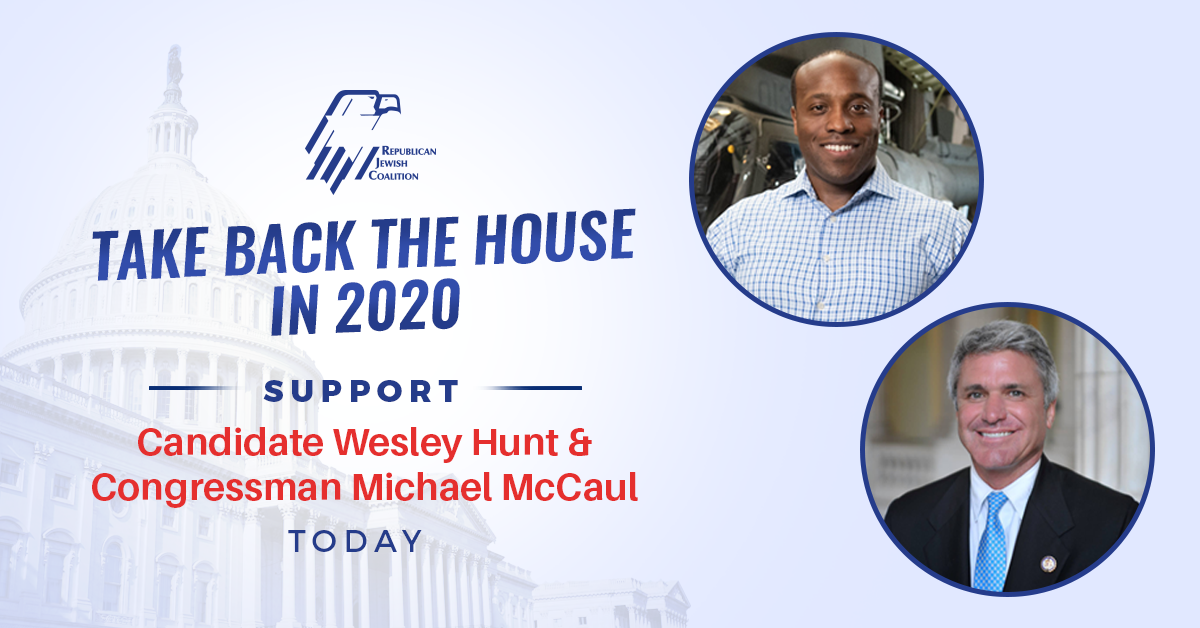 Wesley Hunt is ready to protect our values from Nancy Pelosi and the Washington liberals by representing Texas's 7th Congressional District. After graduating from West Point, Wesley went on to spend eight years in the Army, serving one combat deployment to Iraq and two deployments to Saudi Arabia. While in Saudi Arabia, Wesley served as a liaison officer representing the US Government in missions involving the Royal Saudi Land Forces Aviation Corps.
Born and raised in Texas, Rep. Michael McCaul is proud to represent Texas' 10th Congressional District since 2005. Having served as the Republican Leader of the House Foreign Affairs Committee, Congressman McCaul has proven himself to be one of the most prominent advocates for strengthening the US-Israel alliance and fighting the anti-Israel BDS movement.
Donated before using a Revv account?
Login