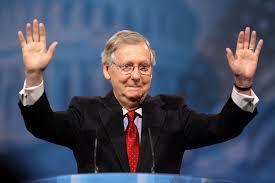 First elected to the Senate in 1984, Mitch McConnell has led Senate Republicans since 2006 – and has been Majority Leader since 2014. In his role as Leader, Senator McConnell has confirmed President Trump's judicial nominations at a record pace and secured passage of pro-growth tax reform for the first time in a generation.
Senator McConnell has been a stalwart supporter of a strong U.S.-Israel relationship throughout his time in the Senate. This year, he made a pro-Israel anti-BDS bill, the Strengthening America's Security in the Middle East Act, the Senate's first order of business.
Donated before using a Revv account?
Login