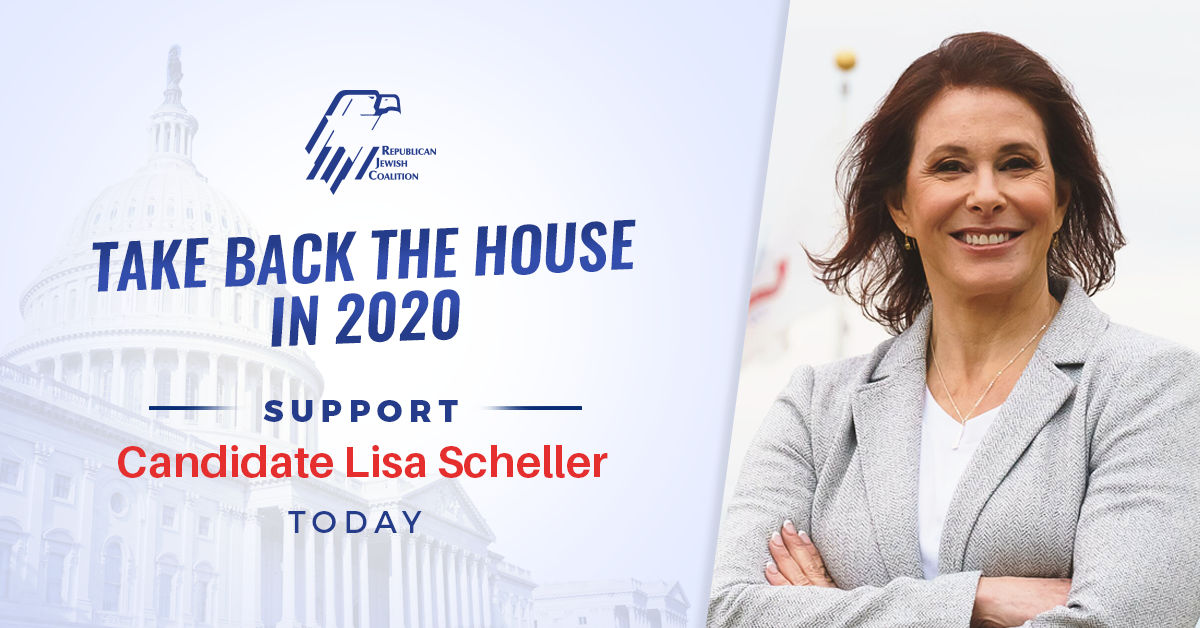 Lisa is a good friend of the RJC and a strong candidate. There is no question she will be a highly impactful Member of Congress from day one. Lisa is a fierce defender of Israel and even has a home there. She speaks Hebrew fluently and is outspoken about the pride she derives from being Jewish. 
Will you support Lisa Scheller in her effort to kick Nancy Pelosi out of the Speaker's chair?
Donated before using a Revv account?
Login